Schedule
September
Introduction to Class
Wiki Orientation
Information Exchange
Writing Samples Collected
Due:
Reading Assignments
The Syllabus for this course (bring any questions with you on Tuesday)
Chapters 1 ("Why Argue") and 7 ("Putting Good Reasons into Action") in Good Reasons
Gorgias' "Encomium to Helen" (now also linked here)
Excerpts from Plato's Gorgias
The wikipedia entry on enthymeme
The American Rhetoric page on enthymemes
---
Disciplining Rhetoric
Rhetorical Toolbox Opened
Enthymemes
Stasis Theory
Rhetorical Triangles
Artistic Appeals
Due: Second Response due before 9 AM,Thursday, September 8
Reading Assignments:
Though they are numerous...they are short (and since many of you touted how avidly you read in your writing samples, it should be no problem!)
Chapter 1 ("They Say") in They Say/I Say (17-27)
Chapter 1 (if you haven't already) and Chapter 2 ("Reading Arguments") in Good Reasons
Gore Vidal: Drugs
Theodore Dalyrymple: Don't Legalize Drugs

The Rhetorical Toolbox
Tools added + Tools Used

Reading Assignments:
Read the instructions for Project One and the student examples for same; be prepared to explain which of the examples you like the best and why you felt this way.
Chapters 6 ("Analyzing Visual Arguments") in Good Reasons (30-51; 90-100)
(optional) Roland Barthes: "The Rhetoric of the Image"
---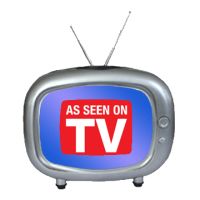 The Ad Analysis
Introduction to Project One
First of Two Visual Rhetorical Analysis Workouts
Due: Fourth Response due before 9AM, Thursday, September 15
Reading Assignments:
Lost in the Supermarket
The Rhetoric of Advertising and the Age of Persuasion
Due: First paragraph of your rough draft of Project One due via a link to the page you created on our Roster before 9 AM Tuesday
Reading Assignments
Chapter 4 ("Drafting and Revising Arguments") in Good Reasons (52-65)
Read over (again) the instructions for, and examples of, Project One
---
Writing Project One
Workshopping Project One Intro Paragraphs
Rhetorical/Structural Options for Project One
Introduction Strategies
Due: Your rough draft of Project One (complete draft) is due via a link to the page you created on our Roster before class on Thursday.
First Rough Draft Workshop
Due: Drop a link to the final draft of your execution of Project One to the Project One Storage Bin page before 11:59 PM, Sunday, October 2
Reading Assignments:
Review instructions for, and student sample executions of, Project Two and be prepared to discuss which of the examples you found the best and why
Chapter 5 ("Analyzing Written Arguments") in Good Reasons (69-79)
Chapters 2 ("Her Point Is"), 3 ("As He Himself Puts it"), and 5 ("And Yet") in They Say/I Say (64-73) and the readings "Don't Blame the Eater" and "The Empire of Images" in They Say/I Say (28-48; 139-141; 149-161)
---
(re) Introduction to Rhetorical Analysis
Introduction to Project Two
Contextual vs. Features Analysis
Effective Thesis Statements for Rhetorical Analyses
First In-Class Rhetorical Workout
Due:
Post your selection to the I Got Mine page before midnight tomorrow.
Reading Assignments
Read the introduction - "Hooked on Fame" - to Fame Junkies as well as the chapter your team has been assigned
Hooked on Rhetorical Analysis
Writing Support Paragraphs for Rhetorical Analyses
Due: Fifth Reading Response due before 9 AM, October 4
Reading Assignment:
---
At War with Rhetorical Analysis
Review of Support Paragraph Entries
More Structural Elements for Project Two
The Enthymeme-meme
Due: Work on Project Two, Rough Draft due next Tuesday, 10/11
Rhetorical Analysis of Rip! A Remix Manifesto
Due Next Class: Rough Draft of project two (bring your I GOT MINE chosen book with you)
---
Today: Workshopping Project Two
Due Next Class: Complete first Draft of Project 2
Peer Review of Project Two
Project Two Due: Sunday Monday Oct 16 17 Night at Midnight
---
Defining Problems/Problematic Definitions
Types of Definitions
Difficult Definitions and their Consequences
Examples: Defining (Child) Pornography, (Living) Property
Starting your Research
Using library guides
starting an annotated bibliography
Three Short Textbook Reading Assignments:
Instructions for Project Three
Chapter 4 ("Yes/No/Okay, But") in They Say/I Say (51-63)
Chapters 3 ("Finding Arguments"), 8 ("Definition Arguments"), and 9 ("Causal Arguments") in Good Reasons (113-126, 137-144)
Three Short Articles:
Due:
Defining (Gay) Marriage
First Thunderdome
Due: Response Seven
---
Reading Assignments:
Due:
Second Public Debate Thunderdome
---
Nov 1st
(optional class)
CONFERENCES Monday, Tuesday, Wednesday
Link to Doodle poll to book a conference
Draft of Project 3 due for Peer Review
Readings:
Evaluating Detroit:
Readings:
Pop-Proposals:
(your last reading response! the rest are geared towards your own writing and research)
---
Introducing Project Four
Evaluation Detroit Contest Begins
Wrap up Eval-Detroit Contest
Wiki Design
Project Three due at midnight in the r2d2 trash-can
Due:
Response 10 (formal)
---
On Tap:
In-class reading:
"Reverse Engineering "Stop Loss or Loss of Trust" student paper
other student examples
In-class writing:
Drafting Research Questions
Draft one of two potential paragraphs (in class, if time allows)
Due:
Constructing Texts
Making Meaningful and Persuasive Evaluations
Due Tuesday:
---
Proposals and the Public Sphere
Response 13 due after the break
Thanksgiving!
---
Writing Abstracts and Rhetorically Descriptive Outlines
and Soliciting Peer Review and Instructor Feedback.
Due Next Class: Response 14
---
Dec 8th (final class, tearful farewells)
---
Final Project 4/5/6 Due Dec 13th (no extensions)